●外観、仕様は改良のため予告なく変更する場合があります。予めご了承下さい。




Specifications
Applicable Test Tubes
Diameter 12-18mm, Length 75-110mm
Can use Rubber, Film, Plastic, and none closure type tubes.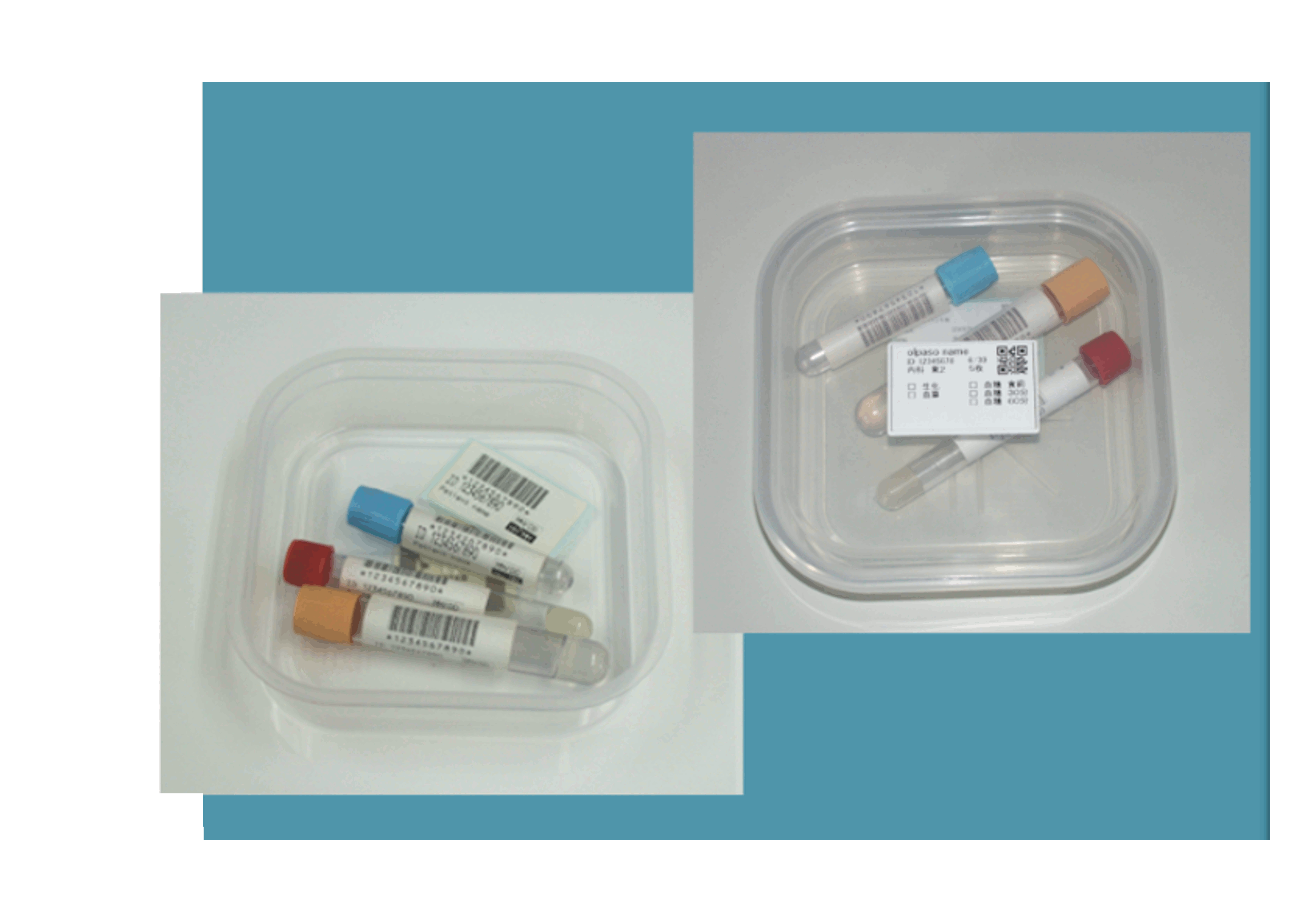 16sec/patient when processing 4tubes
Test Tube Capacity
Tray Capacity
Empty Tray Stack : Max. 30 trays (olpaso1)
Prepared Tray Stack : Max. 20 trays (olpaso1)
Prepared Tray on Standby (No stack) : Max. 3 trays
Print Method
Print Dot Density
Characters: Alphanumeric, Kana, Kanji (Mincho, Gothic), Hangul,Chinese
Barcode: Nw7 (Codabar),Code39,Code128,2of5,Jan,QR,etc
 Rotations: 90/180/270deg,Reverse print,Shaded print,Line,Extended characters registration.
Printer Diagnosis
Paper out,Print head open,Print head burn-out
Label
Barcode verification,Error labeling detection
Tray Registration Function
Each tray is individually identified with an IC chip mounted and linked with tubes prepared.
The tray ID is used to get blood draw information and also call a patient.
Standard Software / Bundled Software
Connection with a host computer:TCP/IP, RS-232C
Label reprint (reissue),Emergency interrupt,Tube preparation by wards,Various statistics
Labeling position settable by tube types.Label print layout settable by tube types.
Power Supply
Single phase,AC100-240v,50-60H/z
Dimensions
450W×830D×1070H mm, exclude display
*All specifications are subject to change without prior notice.